Blue Heron Wellness Presents:
Yoga Alliance 200 Hour
Yoga Teacher Training Program
Empowerment  ·  Knowledge · Transformation
A unique, wellness centered yoga teacher training program
combining traditional and modern forms of yoga with Ayurveda,
the ancient wellness system of India.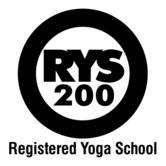 Mission Statement:
It is our mission to deliver a high quality teacher training program that promotes and preserves the ancient wisdom and traditions of yoga, while honoring and cultivating the individual journey of the modern yoga teacher. It is our commitment to teach the skills necessary to heart-fully & safely lead yoga classes and encourage our students to become pioneers, using yoga as a model of health care and transformation.

Program Structure:
In this seven-month intensive program, training sessions will be offered two weekends a month at Blue Heron Wellness in Silver Spring. In addition, students will be required to take one yoga class per week at Blue Heron Wellness with primary faculty and faculty members, complete class observations, and log their personal practice in a daily journal.
Program Overview:
Our comprehensive yoga teacher training program is anchored in the timeless wisdom of yoga, and synthesizes the art of mindful living with the art of skillfully teaching yoga.  Though this program, you will deepen your knowledge of yoga and learn how to apply the wellness principles of Ayurveda to your life and your teaching.
Each weekend will be a focused intensive including physical practice, philosophy and anatomy lectures, workshop exploration and practice teaching. There will be ample time for asking questions and the instructors are always available for additional assistance.
Topics of Study Include:
Yoga History, Philosophy & Ethics = 42 hours
Classical Yoga History, Philosophy & Evolution of Modern Yoga
Ayurveda: Understanding Your Unique Constitution
Exploring the 8 Limbs of Yoga
Ethics of Teaching Yoga
Bandhas (Energy Locks)
Yogic Nutrition
Art of Meditation: Developing Deeper Levels of Awareness
Asana Techniques and Practice = 107 hours
Sun Salutations: Breath, Gaze, and Movement
Classical Alignment of Basic and Advanced Poses
Verbal & Physical Assists & Adjustments
Special Populations: Pre & Post-Natal, Kids, and Gentle Yoga
Yoga Anatomy & Physiology = 30 hours
Applied Anatomy: Skeletal System and Movement
Cardiovascular, Nervous, Respiratory, Digestive, Immune, & Endocrine Systems
Physiology of Breathing
Common Misalignments and Working with Injuries
Chakras: Energetic Anatomy
The Art & Science of Teaching = 35 hours  
Knowing your Students: Psychology of Motivation using Ayurveda
Teaching Strategies: Tone, Pace, and Personality
Arranging your Room
Designing Themes for your Classes
The Art of Sequencing
The Business of Yoga & Financial Success
Teaching Practicum = 38 hours
Leading A Community Class
Methods for Running A Successful Class
Practice Labs: Putting Theory into Action
Practical Class Experience = 50 hours
Observe classes with RYT teachers
Assist  classes with RYT teachers
Participate in classes with core & supporting faculty
(These classes are in addition to TT classroom hours)
Independent Study =  20+ hours
Daily Home Practice and Journaling
Community Service Project
Prerequisites:
At least one year of regular yoga practice is recommended but not required before beginning this course.  We welcome those of all fitness levels and body types to join this program.  This experience will be one that will expand and challenge the body and mind in ways that will strengthen you as a teacher and practitioner of yoga.
At the end of this program, students are eligible to become Registered Yoga Teachers at the 200 hour level (RYT200) with Yoga Alliance.
2012 Open Houses in November/December
YTT Program starts February 2012