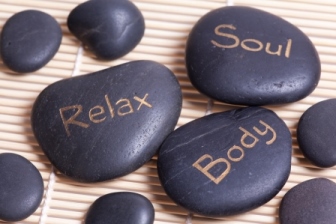 Yoga offers a wellness path to everyone, both mentally and physically. It can reduce stress and improve fitness and health whenever we make it to the sticky mat.
Early morning yoga practice also has these added benefits:
1. Increased focus- You're already centered, your body and mind are focused and awake, so carry this through your day. Maybe it will replace coffee!
2. Improve your mood- Science tells us that workouts release endorphins. Now, consider the mentally stimulating and nourishing components of yoga, combined with the strengthening movements and postures, then add a well-deserved pat on the back for completing your yoga practice before some others are even out of bed, and you've got a recipe for more contentment.
3. Shift your mind set- By doing yoga in the morning, you may make different, more mindful choices throughout the day that support your early morning efforts, like breathing more conscientiously, drinking more water, making healthier food choices, taking the stairs instead of the elevator, remembering to be present.
4. Stronger commitment to your practice- Doing yoga straight away in the morning leaves less room for distractions to interfere with your practice later in the day. Once you see the benefits of a regular early morning practice, you may be more likely to keep it up long term, which just makes everything better.
5. Improved time management- An early morning yoga practice leaves time and energy for the other priorities in your life.
6. Boost your metabolism – It's no secret that physical activity can boost your metabolic rate. Exercising in the morning helps to elevate your metabolism so you may burn more calories for the rest of the day. And all that focus on breathing whilst practicing? Your body can burn more calories with increased oxygen. Plus, oxygen is pretty useful all around.