Jonathan Bronson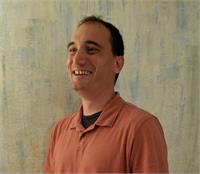 Jonathan Bronson
M. Ac., L. Ac.
Jonathan was graduated from Maryland University of Integrated Health (formerly Tai Sophia) in October of 2013. Since that time Jonathan has been treating people with acute and chronic pain of all sorts to begin to reclaim their equilibrium and wellbeing. Acupuncture, like all facets of Chinese Medicine, is a process oriented Medicine. Jonathan will be there each step of the way to offer compassion, guidance, and collaboration where other modalities may be indicated. One patient had this to say about her time working with him: "Thank you for the higher quality of life you've helped me achieve." Jonathan's hope is to assist you toward that same goal.
See what Jonathan's clients are saying:
"I had a nice, peaceful and positive experience with Johnathan during the acupuncture session and will return for more services." Terri R., 8/2017
Jonathan Bronson is currently not instructing any classes.