Jan Hatfield-Goldman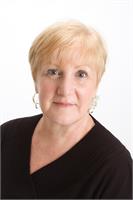 Jan Hatfield-Goldman
M.Ac., L.Ac., Dipl. Ac.
Jan is a state and national board-certified acupuncturist. She holds a Master of Acupuncture (M.Ac.) degree from Maryland University of Integrative Health. In addition, she is a certified Acupuncture Detoxification Specialist, and holds certificates in pain management and acupuncture support for the cancer patient.
Growing up with a physician for a parent, Jan always held a deep interest in the science of the body, and in healing outcomes. And like many who find their way to acupuncture, Jan first experienced healing when seeking relief for her own low back pain years ago while working in corporate America. Acupuncture had a profound effect on her: not only did her back pain resolve over time, but she also witnessed additional and immediate advantages which included better and more restful sleep, increased energy and a more relaxed state of being. That experience, along with her desire to share with others the benefits of acupuncture, helped to drive her change in careers.
Jan is a compassionate practitioner and a thoughtful listener who takes the time to learn about her patients. Her "whole life" view on wellness brings together her desire to help her patients live healthier and happier lives with the goal of empowering them to take an active role in their own healing process. She provides support and services to clients living with a variety of conditions including:
Cancer, Gastrointestinal issues, Migraines, Musculoskeletal pain, Sleep disorders, Stress, Anxiety and
Allergies.
Jan Hatfield-Goldman is currently not instructing any classes.