Julie A. Weitz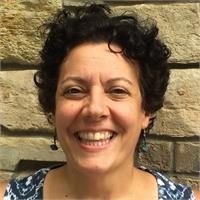 Julie Weitz, LMT, graduated from the Baltimore School of Massage in 2000 Following which she completed advanced training in Massage for Medical Conditions shortly after. She served in the US Army for more than 22 years in the field of medical research. She retired in 2013 from the Army and served as Grandma for 18 months before beginning her new career in massage in 2014. She loves doing massage because she feels as though she is positively impacting the health of her clients and it also fulfills her eternal quest for better understanding of the human body and the health process. She is a member of AMTA and is a delegate for the state of MD. She specializes in Swedish and deep tissue massage.
See What Julie's Clients are saying:
I'm lucky to find this place BlueHeron wellness; it's the Best! They help me with my pain in myshoulder,and back problems. I recommend this place Maribell G 5/27/18
"My massage therapist was the best. Scheduled for the following week. Truly very informative. Leah E., 3/2018

"So convenient and responsive--got a last minute booking for Swedish massage with Julie. She asked thoughtful questions and delivered a high quality massage.Felt great afterwards. Staff was flexible and provided excellent customer service." Susan M., 6/2017

"Julie was a wonderful and caring massage therapist. My session was very relaxing and achieved what I hoped it would. I cannot recommend Blue Heron Wellness enough. Very professional and compassionate services." Kristina D., May 2017
Julie A. Weitz is currently not instructing any classes.