Julia Hua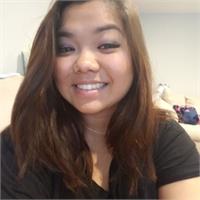 Julia Hua became a Registered Massage Practitioner shortly after graduating from Baltimore School of Massage in 2013. Julia specializes in Deep Tissue, Swedish, some Trigger Point therapy, and stretching. Julia loves helping my clients by alleviating aches and pains from their daily stresses and promoting relaxation through their customized massages. Her goal is to have my clients leave the room feeling stress-free, relaxed, and ready to conquer the world!
See what Julia's clients are saying:
"Awesome massage, definitely a great way to kick off my birthday". Deshaune J 4/18
"This was my first massage ever. Julia was very nice and was also understanding that this was my first experience with massage. She did a great job and I now can see why people like to get massages." Wendy H.,
7/2017
Julia Hua is currently not instructing any classes.