Frank Thomas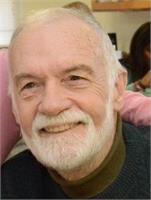 Frank Thomas has studied and practiced yoga for over 30 years. In 2004, he began to deepen his practice as he realized a strong desire to pass on to others its many benefits.
With every passing day, every new yoga class, he gains new appreciation for the vital life force that is yoga, both on and off the mat. Through regular classes as both practitioner and teacher, he has enriched his own life and feels it is the deepest of blessings to be able to help others enrich their lives.
Frank received his 200-Hour Teacher Certification from Lotus Gardens Yoga School, in Connecticut, and is a registered teacher (RYT) with Yoga Alliance. In his classes he integrates his knowledge and experience of various approaches to yoga, including Ashtanga, Forrest, Iyengar, Sivananda, and Yin yoga; and often brings in other related disciplines such as Qigong, Tai Chi, and mindfulness meditation. His goal always is to provide a safe and open environment in which all students may find their way to the deep joy and the unity of body, mind, and spirit that is yoga.
Frank Thomas is currently not instructing any classes.