Holly Gardiner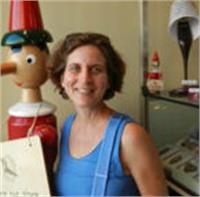 Holly is an enthusiastic yoga instructor and practitioner whose mission is to create a yoga environment that is inviting and accessible to all budding and experienced students. Holly has been practicing yoga since 2005. In 2007, she became certified in Yoga for the Special Needs Child with Sonia Sumar. After recognizing the benefits of yoga for individuals of all ages and abilities, Holly continued her yoga studies and practice. She completed her RYT-200 and RYT-300 at the Yoga Center of Columbia. Holly enjoys teaching Chair, Gentle, Beginner and Mixed-level community and corporate classes. Holly has taught adults, teens and children in group and 1:1 classes. In 2014 she received certification in Chair Yoga with Lakshmi Voelker. Holly has studied locally with Lucy Lomax, Kathy Donnelly, and Cheryl Catranbone. She has attended several yoga trainings on yoga philosophy, anatomy, and therapeutics. Holly has practiced yoga with infants and children as young as 6 weeks and with adults well into their 80s. She has found great joy in teaching and sharing yoga in its various forms and adaptations to meet the needs of her unique and varied students.
Holly Gardiner instructs the following:
Chair Yoga invites you to practice yoga without having to get up and down from the floor. This yoga practice is modified so much of it can be done seated in a chair. The poses will include twists, hip stretches, forward folds and mild back bends. Fundamental body alignment, breath, strengthening of the shoulders, back and legs will be addressed as well as range of motion, and balance. There will be optional standing poses and the practice will close with a seated rest.
No experience necessary.