Elyse Greenberg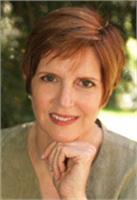 Elyse is board certified by the National Certification Commission for Acupuncture and Oriental Medicine (NCCAOM) and licensed by the Maryland State Board of Acupuncture. She received her Master's degree from the Tai Sophia Institute and now treats a variety of concerns and illnesses. Elyse is NADA certified in treating addictions as well as their accompanying anxiety, stress, and depression. She has also received training in and utilizes the unique "Battlefield" Acupuncture Protocol for achieving acute and chronic pain relief. This protocol is new and had demonstrated efficacy for the relief of pain and pain-related symptoms.
Elyse's extensive nursing background in critical care, cardiology, clinical research, and wellness coaching enables her to blend her conventional Western medical skills with her acupuncture practice to treat a wide variety of physical, emotional, and spiritual issues. Elyse also completed training to become a Registered Yoga Teacher at the 200 level (RYT 200). Her holistic approach to her clients is enhanced by her strong interest in animals and art. Elyse currently serves as a volunteer with the Washington Humane Society. In addition, she has a Studio Art degree and previously served as a docent at the Hirshhorn Museum.
Elyse maintains a strong commitment to the promotion of the integration of Eastern and Western medicine as a future medical model within our health care system. She is dedicated to empowering clients in making lifestyle and dietary changes that will enhance their well being.
See What Elyse's Clients are Saying:
Elyse is wonderful. I always look forward to my visits with her. She is very helpful and caring. Rebeca G 5/27/18
"Extremely thorough in explaining in detail how what ever your therapeutic needs may be. Very knowledgeable practitioner. Extremely great service I highly recommend their services." Mark S. 7/17
Elyse Greenberg is currently not instructing any classes.