Jo Ann Kester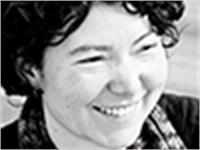 Jo Ann has kept coming back to yoga since she was taught a sun salutation series in college. In her early activist career she experienced bits and pieces of yoga in many places. After staff meetings in New Jersey, in the park in Austin, in Chicago she tried Iyengar Yoga, and in Philly hot yoga. After moving to the DC area she completed her Teacher Training at Tranquil Space. She then jumped fulltime into the yoga world and worked as Studio Manager at Tranquil Space for four years. Jo Ann loves helping people find yoga that fits with their life, body, and spirit.
She has a 4 year old son who inspired her to start teaching yoga for kids. She is a certified ChildLight Yoga instructor and finds kids challenge her to make yoga and movement fun and new. She lives in North Four Corners with her son, husband, and mom.
Jo Ann Kester instructs the following:
Gently build your core, reflexive strength in this yoga gentle class. Using proper alignment and moving slowly this class will help you target your core and activate muscles that will help you in yoga, balance, walking, lifting and more! The class will also build your awareness of your body and your breath. Appropriate for those with diastasis recti.