Lauren Schulz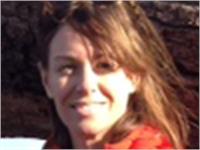 Lauren has been a student of yoga since 1997 and completed her 200-hour training at Blue Heron in 2012. She draws from a variety of styles in her teaching and believes yoga helps us to be more ourselves. Her classes emphasize breath, grace, and that delightful intersection of steadiness and ease. Lauren lives with her family in Silver Spring and teaches Hatha, Tweens and Kundalini yoga.
Lauren Schulz instructs the following:
Designed to both invigorate and unwind, this yoga practice will begin with a dynamic, flowing vinyasa sequence and end with a restorative sequence of poses which will send you into the rest of your day feeling relaxed and renewed.