Jessica Parks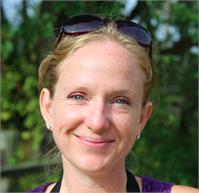 Jessica Parks, LMT, is a Maryland licensed massage therapist (M04787) and has been practicing massage therapy for over 10 years. She has a passion for dancing and yoga and believes that regular massage and movement is the perfect way to welcome more ease and grace into our lives in a world where high stress and sedentary work take their toll on our bodies and spirits. She enjoys witnessing clients emerge refreshed, relaxed, and smiling at the end of a massage.
She is a Licensed Massage Therapist.
Jessica Parks is currently not instructing any classes.