Rick Kowalewski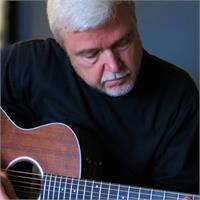 Rick is a teacher, student, and life practitioner. He began his yoga journey on a gift card. Then he simply got drawn in — physically, mentally, spiritually, and by the sense of community. He is a volunteer at the Walter Reed Medical Center where he's led many yoga classes for wounded warriors, their families, and medical staff who treat them. His practice has become a blend of playful styles, and his classes include elements of yin yoga, flow, Qigong, the physiology of stretching and breathing, and supportive assists.
Check out FireWaterYoga.com for more details.
Rick Kowalewski instructs the following:
This contemplative practice utilizes modest floor poses to stimulate connective tissue giving particular focus to the hips, sacrum, low spine, and knees. Uniquely therapeutic and rehabilitative to these areas of the body, Yin Yoga is an excellent modality for providing a structural and emotional counterbalance to more muscular forms of asana and other "yang" activities.

This practice is appropriate for people who have resisted becoming active because of joint pain and is also ideal for athletes who experience joint pain caused by muscular overuse. The gentle but consistent stimulation to the connective tissues taught through Yin Yoga encourages long-term health and mobility of the joints, calms and recharges the nervous system, and naturally draws the mind inward into a relaxed, meditative state.