Kathleen Page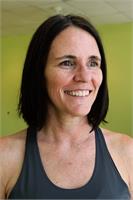 Kathy is a graduate of Blue Heron's 2010 Yoga Teacher Training program. Kathy enjoys sharing her love of yoga with others and inspiring others to greater well-being.
Her Clients Say:
"Kathy's healthy back class is the best!" Rosemary F;. 9/2017
"Kathleen's Yoga for a Healthy Back class is fantastic for my back and posture. Her knowledge of anatomy is extensive, and she is always open to questions and individual concerns," judy R., 6/2017

"Kathy Page's lunchtime yoga on Wednesdays at noon is pretty special. Try it out!" Patricia B. 11/15
"I took the noon class with Kathleen. She had a good sequence for hip openers I enjoyed the flow of the class. Kathleen also added helpful alignment tips" Marina C. 11/15
Kathleen Page instructs the following:
This class is open to students of all ages and abilities.
Students will learn yoga techniques that promote a healthy back. Learn to safely increase your flexibility and strength to relieve chronic tension and pain. Learn to support your posture and alignment to decrease future problems.




In Yoga I the emphasis is on developing awareness of the body and learning alignment. Students will be introduced to Sun Salutations and other basic poses, as well as breathing techniques.




We balance everyday. Even the simple act of walking asks our bodies to balance with every step. Good balance keeps us safe and eases stress. Explore movements to improve balance with Kathy Page. We will take a therapeutic approach to strengthen and stretch the muscles of balancing. Improve balance, core strength and peace of mind!

Cost: $35 drop in, $30 online price.