Liz Butler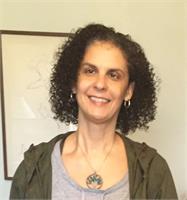 Liz is an E-RYT 200. She was brought to yoga and remains inspired by her three children and their unique relationships with the universe. Liz's playful and spirited attitude makes yoga and its benefits fun and accessible for everyone.
Liz Butler instructs the following:
Level 2-3 classes are appropriate for students who are familiar with intermediate yoga postures (including inversions and backbends). In these classes you will use your knowledge of postures and breathing to practice exciting, physically demanding, and challenging sequences and variations. You will focus on achieving breakthroughs in your practice and your self-awareness. We recommend you have a year of solid Yoga under your mat before you join 2-3 classes. Expect to be transformed.




For students with a good understanding of the basic standing, seated and revolved postures wishing to deepen their practice. This class will explore more advanced variations of asanas as well as introduce more challenging inversions, arm-balances and pranayama.