John Cox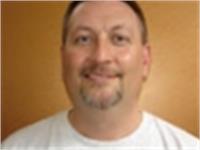 John Cox, RMP, is certified by the National Certification Board for Therapeutic Massage and Body Work and the State of Maryland Board of Chiropractic Examiners. He is trained in working with individuals who suffer from acute and chronic pain and stress-related stiffness due to accumulated toxins in the body. He also performs sports massage for the athlete in training or the "weekend warrior." John's expertise spans a wide range of services to a broad spectrum of clients, including members of local professional sports teams, pre/post event marathoners, assisted living residents and corporations offering chair massage to their employees.
See What his clients are saying:
"John is fantastic for deep tissue massage! For any women hesitant to have a male massage therapist, no worries. John makes an extra effort to assess and respect your level of comfort before proceeding. He synchronizes movements with your breath to create a very soothing and relaxing experience. Plus he really digs in to the knots to work them out and just turn you into jelly by the hour's end. I'm always walking out in better shape (physically and mentally) than when I arrived." Erica A., 12/2015
John Cox is currently not instructing any classes.