Chichio Hand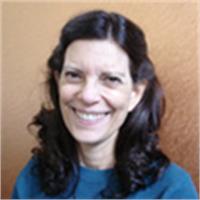 Chichio Hand
R.N., M.Ac., L.Ac.
Chichio began to study the art of acupuncture after she found that her own body was not responding to western medical treatments. Chinese medicine had a profound impact on her healing and she was so enthralled with the results that she decided that she had to be a part of acupuncture's healing circle. As a Registered Nurse with strictly western medical training, it was at first daunting to make the switch but as she witnessed more and more dramatic, powerful and wonderful changes in patients, she knew she had made the right choice.
Chichio received her undergraduate degree from the University of Maryland and her masters degree in Acupuncture from the TAI Sophia Institute for the Healing Arts, in Laurel, Maryland, the oldest accredited acupuncture school in the United States. She also has a certificate in Chinese Dietary and Nutrition. Chichio continues her studies with world renowned acupuncturist and 88th generation Daoist priest, Jeffrey Yuen. She also regularly attends seminars to expand her knowledge of Chinese traditional healing, concentrating on weight loss, preventive care for cancer, fertility and other chronic diseases that are so prevalent in our country today. Chichio is also certified in facial rejuvenation acupuncture.
Chichio's enthusiasm and strong desire to create wellness for herself and her patients is enhanced by her many years of practicing as a registered nurse. She is known to create special bonds with her patients in both modalities and has received many accolades for her caring and compassion.
Chichio Hand is currently not instructing any classes.