Donna Britt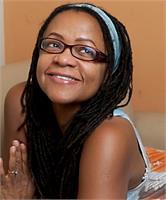 Donna Britt first took yoga 15 years ago in Mexico and fell in love with its beauty, precision and spirituality. After studying Iyengar and vinyasa flow yoga locally for several years, she learned that her favorite yoga teacher was moving out of the state. Britt was flattered--and terrified--when the teacher asked if she'd like to take over teaching her class. After training with Yogafit, Britt taught yoga for three years at White Oak Sport & Health and a number of private clients. She is a member of the International Association of Black Yoga Instructors.
Donna Britt instructs the following:
In Yoga I the emphasis is on developing awareness of the body and learning alignment. Students will be introduced to Sun Salutations and other basic poses, as well as breathing techniques.




For yogis with some prior experience who are comfortable in Blue Heron's Yoga 1 classes. This class refines basic poses and gives the opportunity to work towards more advanced practices like arm balances, breath work, and meditation. Modifications and preparation poses are given so students can work at their own level. This class works to build strength and endurance for a deeper practice.