Angela G Walker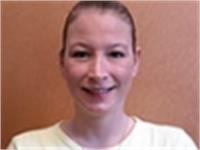 Angela was graduated from the Baltimore School of Massage and became nationally Certified in Therapeutic Massage and Bodywork in 2000. She has been giving massages to friends and family her whole life and credits them with her success in the professional world of Therapeutic Massage.
She is a Licensed Massage Therapist.
Angela's Clients Say:
"Angela Walker is the best. I recommended my husband to see her due to shoulder injuries and pain and she works wonder . He feels so much better . I feel great after a session with her . Has been seeing her for years . Very happy. Ming-Yee D., 3/2018
"I love my massages with Angela Walker. The staff have always treated me with consideration and caring. Barbara F. 1/2018
"Money doesn't buy happiness, but it does buy a massage by Angela Walker which is pretty much the same thing." Vonnie S. 1/2018
"Serene environment the minute you walk through the door. The quiet room is a nice way to transition into a relaxing treatment. Angela Walker provides the best deep tissue massage I have ever received. She is extremely attentive and knowledgeable about massage techniques and finding the body areas that require the most the attention. I have never felt better! Thanks so much!" Janice S., 8/2017
"The massage was the best I have ever had. I highly recommend and will be returning regularly." Matt D. 12/17
"Angela is awesome! She is incredible at working out all the tension in my back and neck," Tida L, 6/2017
"Angela was awesome! Very attentive and informative. She's a wonderful massage therapist !" Catherine O. 10/15
"Angela Walker, massage therapist, continues to be a big factor in my improved health status." Dan L. 11/15
"It is always such a treat to visit Blue Heron. The staff members are very helpful and accommodating. The atmosphere is so peaceful and warm. My massage at this visit with Angela was wonderful --very healing. She is an expert and offers tips to help keep me keep body in shape at home." Connie B. 11/15
Angela G Walker is currently not instructing any classes.