Yoga for a Healthy Back
This class is taught by: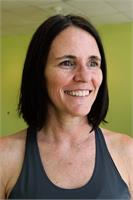 Kathy is a graduate of Blue Heron's 2010 Yoga Teacher Training program. Kathy enjoys sharing her love of yoga with others and inspiring others to greater well-being.
Her Clients Say:
"Kathy's healthy back class is the best!" Rosemary F;. 9/2017
"Kathleen's Yoga for a Healthy Back class is fantastic for my back and posture. Her knowledge of anatomy is extensive, and she is always open to questions and individual concerns," judy R., 6/2017

"Kathy Page's lunchtime yoga on Wednesdays at noon is pretty special. Try it out!" Patricia B. 11/15
"I took the noon class with Kathleen. She had a good sequence for hip openers I enjoyed the flow of the class. Kathleen also added helpful alignment tips" Marina C. 11/15
This class is open to students of all ages and abilities.
Students will learn yoga techniques that promote a healthy back. Learn to safely increase your flexibility and strength to relieve chronic tension and pain. Learn to support your posture and alignment to decrease future problems.
Upcoming classes: