Mindfulness Meditation
This class is taught by: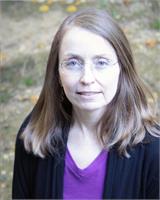 Rebecca Hines is a devotee and longtime practitioner of meditation and yoga. She enjoys sharing practices of awareness and compassion and the freedom they offer for living with more ease and joy. Her primary teachers include Tara Brach, Pat Coffey, James Baraz, Frank Ostaseski and Hugh Byrne. She graduated from the Spirit Rock Meditation Center Mindfulness Yoga and Meditation Training program, Spirit Rock Heavenly Messengers–Awakening Through Illness, Aging, and Death Program, and the Kripalu Yoga Teacher Training program. She graduated from the two-year Meditation Teacher Training Institute program, is trained in MBSR, and is affiliated with the Insight Meditation Community of Washington. (www.imcw.org and www.mindfulnesstraining.org)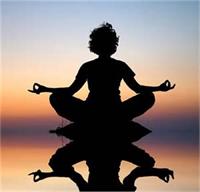 Beginners Welcome!
This class offers instruction and guidance in the practice of mindfulness meditation and teachings of awareness and compassion. The class includes practices that support opening to life and finding freedom in the midst of daily life. Brief gentle movement also included. Suited for beginners to meditation as well as offering support for experienced practitioners wishing to deepen their practice. All are welcome.
Make an easier transition into Fall
Transitioning into fall can be stressful…meditation supports us through transitions. It helps us cultivate greater ease and well-being and find freedom in the midst of daily life. This class is suited for beginners and is also is supportive for those wishing to deepen their practice.
This class is offered freely on a donation basis*. Your donation is gratefully received and helps cover basic costs so that the practices and teachings of mindfulness can be offered regardless of peoples' ability to pay.
*Note: if you sign up online you will have to pick from a list of set amounts. Please pay what you can. If you would like to set your own amount come to class and pay at the front desk.
Upcoming classes: