Vinyasa I
This class is taught by: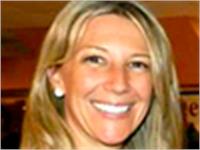 Rachel's yoga journey began in 2005. What started as a means to "work out," very quickly evolved into a place of deep reconnection with the self. The process of integrating mind, body and breath opened a new world for Rachel. A world with more self compassion, self awareness, clarity, serenity and empowerment. Rachel graduated from Blue Heron Wellness' RYT 200 program in 2013. Rachel's classes are light-hearted and lively while also offering the opportunity to dig deep into the potential of your postures and personal practice; peeling away the layers to re-connect with your natural, unique gifts and let your inner light shine. You can expect attention to alignment, to help finetune your asanas, as well as a sweet flow. Rachel is continuously inspired by her three playful, young children and supportive husband. Rachel is forever grateful to her beloved teachers, with whom she credits the transformation of her practice.
In Vinyasa I the emphasis is on learning and refining the basic elements of a vinyasa class, as well as deepening awareness of the body and understanding of alignment of a sun salutation. This class will move a bit more slowly than an average vinyasa class and will give time for questions and adjustments within the practice.
This class is a great opportunity to learn the basics of vinyasa, as well as building strength for more challenging classes down the road.
Upcoming classes: