Yoga Over 50
This class is taught by: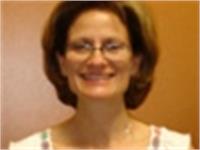 Sherry Weber, LMT, was graduated from The Baltimore School of Massage. She has experience working in a variety of settings. She has worked extensively with seniors, worked with parents and caregivers teaching infant massage, in corporate offices, health fairs, and wellness retreats doing seated massage. Her toolbox includes techniques from Swedish, deep tissue, myofascial and Thai massage. Sherry believes that massage and yoga belong together, and are two of the best things you can do for yourself! She considers herself blessed to be doing what she loves!
Hear what Sherry's students are saying
Sherry's gentle yoga class is wonderful! I would recommend it to anyone who'd like to try out yoga. I always feel better after I attend one of her classes! Mia M 6-3-18
This class is designed to help build and maintain mobility and promote an overall sense of well-being. Instruction includes the use of props and/or modifications to account for specific needs and fitness levels. Students will work towards increasing and maintaining flexibility, strength, balance and stamina. Classes will begin with a few moments of centering and simple breathing exercises and conclude with a 5-10 minute final relaxation. Drop-ins welcome.
Upcoming classes: