Pilates Mat/Mixed Level
This class is taught by: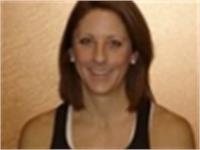 Janet has been practicing and teaching Pilates since 2006 and brings her experience as a personal trainer and fitness coach into her classes. She received her certification from the Pilates Institute of America and has continued her studies of Pilates by attending various trainings and workshops. It is Janet's passion to help others achieve a strong, lean and balanced body.
Tone and energize your body using the basic principles of the Pilates method. Re-discover your powerhouse--the muscles of the abdominals, lower back, hips and buttocks. Pilates will strengthen and tone muscles, improve your posture, flexibility, balance and enhance your physical and emotional well-being. Janet Richards, certified Pilates instructor, will provide individual attention and a supportive environment to make even brand-new beginners feel at ease. Drop-ins welcome.
Upcoming classes: