Yoga II
This class is taught by: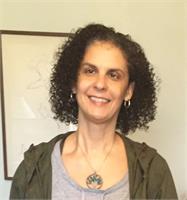 Liz is an E-RYT 200. She was brought to yoga and remains inspired by her three children and their unique relationships with the universe. Liz's playful and spirited attitude makes yoga and its benefits fun and accessible for everyone.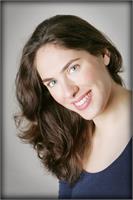 Emily Star seeks to help yogis feel empowered and at home in their bodies. In her classes, you'll move through a well-rounded and progressively-sequenced practice, explore the relationship between tension and ease, and relax deeply. Emily believes that yoga meets us where we are, encourages us to practice self-acceptance, and invites us to challenge our perceptions of what is possible so that we may more accurately understand reality - both inside and outside our bodies. She is registered as an E-RYT 200 in Vinyasa with Yoga Alliance and has also studied prenatal yoga with April Puciata, Curvy Yoga with Anna Guest-Jelley, Prana Flow with Shiva Rea and Yin Yoga with Yael Flusberg.
In 2016, she started Calmaraderie to create opportunities for yogis to volunteer together. To stay in the loop about past and future service projects, visit http://www.alignmentinactionyoga.com/calmaraderie-yogis-in-service/
See what Emily's Students are saying:
"
Emily taught Yin Yoga at 1:30 on August 10. I really appreciated how she ran the entire class! She shared relevant quotes from famous people, but didn't belabor the point. She showed me how to modify the hard poses so I could do them and still get the benefit of the pose. She paced the class just right. She was very observant if someone needed feedback. Truly great," Monica C. 8/2016
For students with a good understanding of the basic standing, seated and revolved postures wishing to deepen their practice. This class will explore more advanced variations of asanas as well as introduce more challenging inversions, arm-balances and pranayama.
Upcoming classes: